Posted by:
aediculaantinoi
| October 25, 2012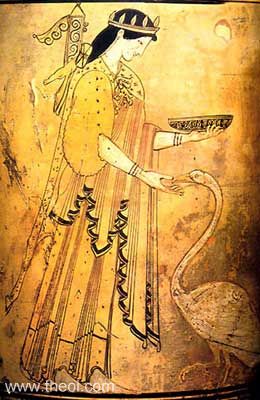 The Sacred Nights of Antinous for 2012 began yesterday, and continued for me today.
One of the unexpected (at least from previous years' perspectives) things that happened with the Sacred Nights today was something simple, and which would have taken place on whatever day happened to be the most convenient. When I left my office this afternoon, I took the picture of Antinous down off the wall and laid it face-down on a shelf. Why? Because I won't be going in to work again until Monday, which will be after the Death of Antinous on the 28th, but before his apotheosis on Foundation Day (the 30th). On those two days, until my Foundation Day ritual, I do not look at an image of Antinous, and thus could not look on his image that day next week. Thus, rather than violate my practice in this regard, I just prepared for the occasion early.
However, the main focus of this second day of the Sacred Nights of Antinous is goddesses, generally speaking, because it is the Panthea festival. While I've written
quite a bit about goddesses and Antinous
, my mind is drawn to three in particular today. While I'd have to say that I hate narrowing down most things–but especially deities!–to my "top three," or even "top twenty" in many cases (!?!), I'd like to single out three goddesses today. They're not the goddesses I honor the most often necessarily (that would be Disciplina, whose honoring I do daily), but they are all three goddesses who I feel I've encountered most directly over the years, particularly through dreams.
The first is Hathor, who I dreamt of and felt a draw towards from my earliest formally and fully pagan days. I have an image of her on my main shrine that I adore (which I got at Powell's in Portland, OR by chance one time a few years ago!). She was also, in certain respects, a kind of "hidden mother," you might say, to the early Antinoan cultus, given that there was a shrine to her where Antinoöpolis was eventually built. As of earlier this year, I've done some further work with her as well. So,
Dua Hethert!
The second is Artemis, who I also honor under the Roman name, Diana (though I go back-and-forth as to whether they're "the same" entirely or not). While I've known about her for a very long time, she's also extremely important to the Antinoan cultus (ancient and modern) due to a variety of factors, particularly at Lanuvium. The poem I wrote for her, "Artemis and Lykastos," which was in
Unbound
, was the poem that in about March of 2008 started out the flood of poetry that eventually, by early June, became
The Phillupic Hymns
, so I thank her for that, most certainly! I have more statues of her than any other goddess, though I only have one "deployed" on my main shrine at present due to space constraints. So,
Khaire Artemis! Ave Diana!
And finally, a goddess who has become more and more dear to me over the last few years: Persephone. On the one occasion when I have dreamt of her, she was very unexpected in many ways in that particular dream! But, superlatively pleasant and completely divine in every way…Probably one of the nicest underworld goddesses the world has ever known, and no less effective nor awesome for that niceness. And, of course, Antinous and Hadrian would have been rather close to her since they were Eleusinian initiates. Unfortunately, I do not have an image of her on my shrine at present, and don't currently own one, nor know of one that seems suitable. Does anyone have any suggestions? In any case,
Khaire Persephone Soteira!
May we remember all of the goddesses in our lives on this day, and give them thanks for their many blessings and praise for their thousandfold beauties!